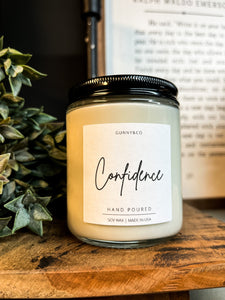 Our 8oz recycled glass jar with soy wax in scent Confidence. 


Confidence is a uniquely blended scent combining bergamot, amber, cedar, and patchouli topped with oakmoss to give a cozy warm mixture. 
Named after bonus daughter, Candiss proceeds from our Confidence scent go towards local scholarship for young women pursing college and gaining self confidence.